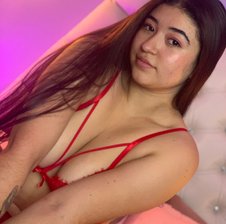 Megan-Turner1
Seguir
Notificarme cuando esté en línea
Esta modelo está
En línea
Fuera de línea
19, Tauro, Colombia, Pereira
Última sesión:
01/12/23 04:46:50
Galería protegida por contraseña
Detalles importantes de
Megan-Turner1
| | |
| --- | --- |
| Género | Mujer |
| Me interesa | Mujeres, Hombres, Parejas, Trans |
| Edad | 19 |
| Altura | 160 cm - 170 cm |
| Peso | 63 - 70 kg |
| Cabello | Pelirroja |
| Ojos | Marrón |
| Raza | Latina/Hispana |
| Idiomas | Inglés, Ruso |
| Procedencia | Pereira |
| Vello púbico | Recortado |
| Busto | Enorme |
| Trasero | Grande |
I like so much when someone licks my nipples and pinch 'em. A fetish I have is that I love when you suck my feet, I love it so much, and it's something I enjoy in sex. 69 is a position that turns me so hot. It takes me time to cum, but when I do it, ¡WOW! I'll moan so fucking loud.
Hi, nice to meet you. I'm Megan Turner, but you can tell me just Megan. I'm a sexy and Latin girl from Colombia. I'm totally new here, but I've got sex experiences in my life. My days off like to spend on nature, go to have fun on bowling, and I'm so good with that game, the best of the best. I have some fetishes that you'll know in the next session.
I don't like a person that make dirty things with me. You can call me bitch or whatever you want, but no dirty actions with me. I don't like when someone is disrespect to me with words that aren't sexual.
Horas de trabajo de Megan-Turner1
Videos amateur de Megan-Turner1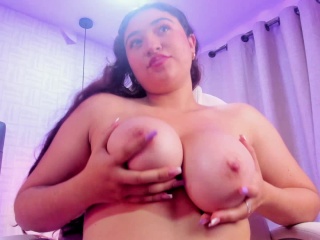 Gratis
0:38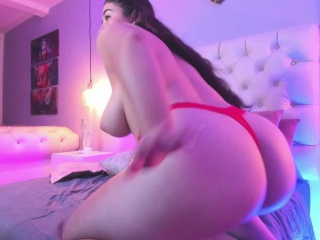 Gratis
1:20

5 tokens
3:50

111 tokens
3:01

5 tokens
3:01
Lista de deseos de Megan-Turner1
1

A new phone for my stream on it.
I can be online in different places with the new phone i'll have if you send it to me. You'll love the streams in different places.
Leer más